treati asked: can you please please pleaseee open a store in eugene, OR? the students at U of Oregon and the rest of the hippies would love you forever!
lovelettersandbullshit-deactiva asked: Please open a store in San Francisco! I fell in love with the Westwood store on vacation this summer.
brittsadventures asked: The first time I went into a Brandy store, it was the one in Rome. My friends and I walked in on accident, looking for another store, and fell in love! Best store EVER, I think that if they opened an online store it would go far. I <3 BRANDY! X
9 tags
BRANDY MELVILLE NYC!
COMING DECEMBER 1st 2010! 
madisoniswasted asked: i visited your store at the santa monica promenade and i LOVED it! i asked the lady that work there if they were hiring, she gave me an email address to send my resume to, i sent it and i hope i get a interview! i love the store soo much. and the prices are GREAT!
judyland: Outfit of the Day →
flower-power: HAHA for all my fashionista followers lmao who miss my outfits HAHAHA oh geez PLUS a peek of my room My Lauren Conrad inspired look :P kekeke Shirt (that looks like I stole off Captain Jack Sparrow's back) from Brandy Melville [prices seem to be more expensive… You're rocking our shirt really well! Thanks for all the Brandy love and support! Come back soon :) ...
Favorite Store Ever. End Of Story.
kendallcaroline: http://brandymelvilleusa.com/ I could end up spending too much money in there with their affordable prices….  Oh no! Well we're glad you're enjoying the prices! Thanks for supporting Brandy Melville! From Italy with Love!
californicating asked: So im from LA and discovered Brandy Melville on 3rd street this summer and i fell in LOVE with this store. So over the summer i wanted to do some online shopping at brandy melville but there isnt a site for that yet! But i found out its based in Rome. Im studying aboard here in Rome RIGHT NOW and today i found the Brandy Melville store!!!!!!

Im in Heaven. And its so big. LA we need...
2 tags
NYC needs to get a "Brandy & Melville" so I can...
prettysoldierxo: It needs to happen now. Over the next three years we plan to expand to all major U.S cities, including New York City! Thank's for all the Brandy love and support! 
If you won a $1,000 shopping spree for any store,...
-derrbearr: If only Brandy Melville had a men's line.. Ask me something you wouldn't want to normally ask. This is one of our favorite comments! One day we will hopefully! Thanks for the support!
jennybarnard: Brandy Melville is my new haven Yes! That's what we were going for! :) So happy you enjoy our clothes!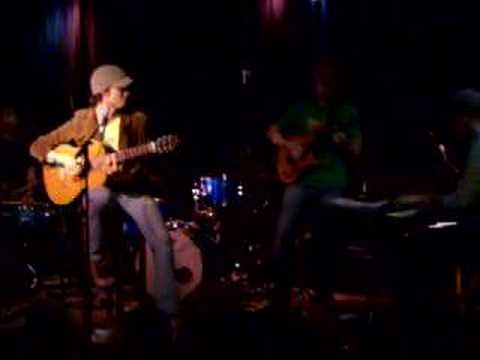 back from 3rd street
-derrbearr: went for the Brandy Melville party, it was so cute inside. And the singer who was playing a set, oh he was very cute as well. Saw my love Tara god I wish I was her. She's so breathtaking and god, I just love her. Now for a sleep over at Alexis house tonight, yoga in the morning with Jessie, and then my mom's work by 4, then maybe the Dum Dum Girls concert? Hmph. Sigh~ xx  ...
sun, sand, happiness.: gross. →
so, i found my new favorite store today. very casual, very flowy, very cotton and stripes and basics, very l.a. loooove. my confidence in its perfection was reaffirmed when there was a framed photo of audrina in my dressing room. a) i love her. b) i love her clothes. c) i knew it was fate. We're in the process of creating a website! We're so happy you love the store! 
Shanghai Top by Brandy Melville - $45.00 : Fashion... →
cristinangelene: Oh I'm officially in love.
amor fati: I love LA →
for their little, hidden secrets - once you find them of course :P There's just so much here that it's hard to really discover a great place. There's this store, Brandy Melville, that I've always passed by and never really noticed because it didn't look like much from the outside but today was… We're glad you enjoyed it! Come visit again soon!
8 tags
Thanks to all Brandy LA (Brandy Melville) followers on Tumblr! We're going to re-blog some of out favorite posts from you guys! Thanks for all your love and continuous support! Love, The Brandy LA Team XOXO 
6 tags
6 tags
First Ever Brandy LA Summer Sale!
For those of you who live locally within the Santa Monica area, Brandy LA is having our first ever summer sale at our 3rd street promenade location! The sale will take place  on the 4th street alley behind the store. Clothing will range from $5 - $20 and accessories as low as $1. We've never had a store sale before so this is a pretty big deal for us! Come stop by and check it out! Love, ...
5 tags
5 tags
6 tags
Watch
Hello Brandy followers! This past Wednesday was our first Brand LA Summer Kick-Off party! For those of you who were able to attend, we hope you had just as much of a wonderful time as we all did! The night was truly a huge success and we'd like to give John West a very special thank you for taking the time to perform for us! We couldn't have received better feedback from store...
7 tags
4 tags
7 tags
6 tags
15 tags
Watch
Hello everybody! It's officially summer at Brandy LA and our collection is better than ever! It's been one hell of a crazy week filled with constant shipments arriving from Italy with a bunch of GREAT summer apparel including dresses, rompers and shorts, so make sure you don't miss out! Amongst this, we are happy to announce that Brandy officially carries a selection of items from Wild Fox...